WHO WE ARE
We are a Sydney-based consultancy specialising in custom Smart Home technology integrated with Lighting Control, Entertainment, Security, Surveillance, and Energy Management.
Our focus on solutions rather than brand-alignment ensures that our system designs are cutting-edge, reliable, cost-effective and most importantly future-proofed.
Our expertise in the residential sector stems from designing custom Smart Home solutions with our clients' to demonstrate the possibilities, incorporate solutions for their specific needs, and ultimately exceed their expectations.  We believe that Smart technologies are a fundamental component of all modern home designs, and that a comprehensive Smart Home design should always be completed in the pre-construction stage.
Our comprehensive Smart Home designs incorporate all electrical elements of a modern home including intelligent Lighting Control, Air Conditioning & Heating, Audio Visual & Home Theatre, Security & Surveillance, Intercom & Access Control,  and Home Automation.
In the commercial sector, our expertise is focused on designing and commissioning intelligent Lighting Control, Audio Visual, Digital Signage, and Surveillance solutions in both new construction and existing businesses large and small.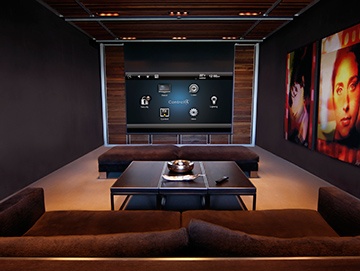 Audio / Video
Custom fully integrated Home Theatre systems and Multi-room Audio solutions encompassing only the best components
Smart Home
Experience the luxurious lifestyle of a custom designed Control4 Smart Home solution that coordinates and integrates all of the technology in your home.
Intercom & Access Control
Experience the luxurious lifestyle of custom designed Home Automation system that coordinates all of the technology in your home.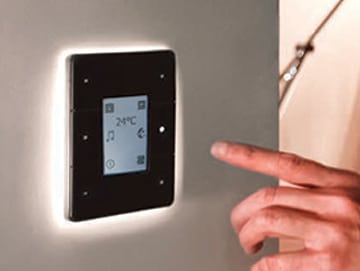 Lighting Control
Intelligent lighting control systems from Philips Dynalite or Clipsal C-Bus designed to provide convenience, flexibility and energy savings while offering whole-house control at the touch of a button.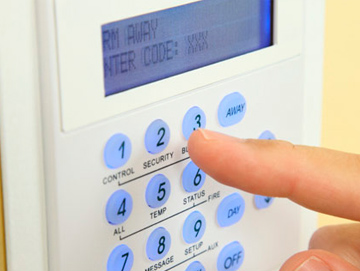 Security Alarms
Gain the peace-of-mind of knowing that your home is secured from intruders while you are at home and while you are away. Consider back-to-base monitoring as an added level of security.
We are proud of the projects that we have been involved with both in the commercial and residential sectors.